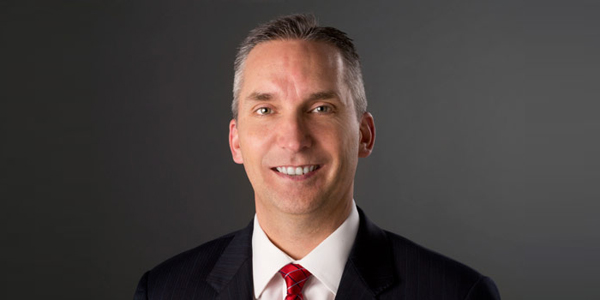 With more than 20 years of litigation experience, Mr. Adair represents clients at the trial and appellate levels before both state and federal courts, as well as in administrative proceedings, arbitration and mediation.
He represents corporations, private landowners, government agencies, water supply agencies, cities and individuals with an emphasis on environmental and natural resources litigation, toxic tort defense, product liability, general commercial litigation and a variety of transactional matters.
Legal Experience
In practice since 1990, Mr. Adair is an accomplished litigator whose practice has focused on environmental and natural resources matters, including:
Litigation and administrative actions under federal and state environmental statutes, including the Comprehensive Environmental Response, Compensation, and Liability Act (CERCLA), the Endangered Species Act (ESA), the National Environmental Policy Act (NEPA), and their state law counterparts, California's underground storage tank statutes, as well as contract and tort disputes arising out of environmental contamination of real property.
Defense of toxic tort litigation involving claimed human exposure to various chemicals and other agents, including perchlorate, trichloroethylene, hydrogen sulfide, and methane gas, primarily associated with historic operations of oil fields, chemical and munitions plants, and other industrial facilities.
Negotiation of real estate sales and acquisitions and other transactional matters involving environmentally-impacted properties and facilities.
Before joining Hinson Gravelle & Adair LLP, Mr. Adair worked in the legal department of Texaco Inc. where he handled a wide array of litigation and transactional matters. He was also employed as a senior associate in the environmental and natural resources and litigation departments of Gibson, Dunn & Crutcher's Los Angeles office. Mr. Adair served as a pro bono prosecutor for the Los Angeles City Attorney's Office upon successful completion of the Trial Attorney Project training program.
Mr. Adair has also distinguished himself as a leading expert on legal and environmental issues related to the oil and gas well stimulation technique known as hydraulic fracturing, or "fracking," particularly as employed in California.
Practice Examples
Represented Central Valley water agencies in Endangered Species Act litigation challenging biological opinions issued by federal agencies governing various endangered and threatened species, including Chinook salmon, steelhead, and Delta smelt. Prevailed on motions for injunctive relief, resulting in lessened restrictions on water supply, and on motions for summary judgment on both ESA and NEPA claims. Cases are now on appeal.
Defended a large Kern County oilfield service company against a CERCLA Section 107 action alleging releases of hazardous substances at a disposal facility. Negotiated a full settlement of all claims in the early stages of litigation.
Defended property owners in an action brought by the State Water Resources Control Board alleging violations of California's underground storage tank statutes at service station facilities throughout California's Central Valley. Obtained a dismissal of all clients.
Defended shareholders of a rocket manufacturing company in toxic tort class action alleging exposure to perchlorate, trichloroethylene, and other chemicals in groundwater in and around Redlands, California. Obtained summary judgment for clients in early stages of litigation.
Defended operator of historic oil field in Newhall Land and Farming v. Kerr-McGee, in which a major landowner and developer in Southern California alleged contamination of some 4,000 acres of former crude oil production property by Kerr McGee. Case successfully settled following summary judgment motions and motions in limine.
Defended Southern California municipality in an administrative action arising out of a spill of untreated sewage in a major El Niño storm event. Case included successful writ petition to state court invalidating penalty imposed by regional water board.
Represented a major Los Angeles law firm in defense of a legal malpractice case regarding the Belmont Learning Center, principally with respect to environmental issues. The core allegation was the claim of alleged unsafe conditions for school children due to hydrogen sulfide, methane gas, and associated oil field hazards. Case won on defense motion for summary judgment.
Represented former employees of rocket manufacturer and related corporate entities in connection with depositions conducted in a series of actions brought by the City of Rialto and the State of California against various entities for an estimated $200 million cleanup of perchlorate and trichloroethylene in the Rialto and Colton groundwater basins.
Defended supplier of asbestos fibers contained in construction products in large docket (150+ cases) of personal injury and wrongful death actions in Southern California, overseeing cases from inception to successful motions for summary judgment, dismissal, or settlement.
Defended valve manufacturer in a toxic tort action involving exposure to wide variety of chemicals at former munitions plant in Texas. Case settled in early stages of litigation.
Represented several oil and chemical companies, including Texaco, Conoco, and El Paso Energy, in prosecution of environmental cost recovery actions against the companies' historic general liability insurers, recovering hundreds of millions of dollars to off-set environmental liabilities.
Negotiated environmental provisions of stock acquisition agreement and associated transactional documents and performed due diligence associated with sale of aircraft parts manufacturer on environmentally-impacted property.
Represented telecommunications company in prosecution of breach of contract and fraud action involving acquisition of a television station, culminating in a multi-million dollar recovery for client.
Defended valve manufacturer in product liability action involving permanent injury to operator of hydraulic machinery. Case involved novel factual and legal issues regarding the scope of workers' compensation protections and settled after appeal.
As in-house counsel for Texaco, (a) defended company in large docket of personal injury actions involving operations throughout the western United States, including management and supervision of outside counsel, (b) participated in international cost-recovery team to obtain insurance proceeds for environmental liabilities in the United States and Europe, (c) provided advice to company on wide variety of transactional matters involving refining, marketing, and supply operations, and (d) managed all legal aspects of company's foreclosure on and management of large Los Angeles office building, including tenant issues, fire and life safety compliance, and asbestos remediation.
Defended real estate developer in action alleging securities violations, breach of contract, and fraud arising out of a series of real estate transactions involving IRS Section 1031 exchanges. Case settled in early stages of litigation.
Reported Decisions
Consolidated Salmonid Cases, 713 F. Supp. 2d 1116 (E.D. Cal. 2010)
Consolidated Salmonid Cases, 688 F. Supp. 2d 1013 (E.D. Cal. 2010)
Lockheed Martin Corp. v. Superior Court (Carrillo), 131 Cal. Rptr. 2d 1 (2003)
Lockheed Martin Corp. v. Superior Court (Carrillo), 94 Cal. Rptr. 2d 652 (2000)
Professional Activities & Affiliations
Executive Committee, Los Angeles County Bar Association Environmental Law Section, 2012-present
Board of Directors, American River Parkway Foundation, 2010-2011
Panelist, Los Angeles County Bar Association, Environmental Law Section Fall Symposium, "To Frack or Not to Frack: Energy Development and Environmental Concerns," November 2012
Speaker, Strafford Publications Webinar, "CERCLA Liability Distribution: Emerging Trends: Establishing Arranger Liability and Divisibility of Liability Since Burlington Northern," April 2012
Moderator, State Bar of California Webinar, "Hydraulic Fracturing & Permitting – What You Need to Know about 'Fracking' and What's at Stake in California," February 2012
Speaker, KMTG Seminar on Financing and Development of Real Estate, "Oil Field Re-Use: Making Abandoned and Operating Oil and Gas Properties Suitable for Development," November 2010
Speaker, KMTG Seminar on School Facilities and Finance, "Environmental Hot Topics: What to do with Underground Storage Tanks," March 2010
Speaker, ABA Section on Environment, Energy, and Resources, "Corporate Legal Departments: Sharing Responsibility for a Twenty-First Century Docket with Outside Counsel," Fall Meeting 2005
Moderator, Chemical Manufacturers Association Tort Litigation Group Meeting, "Cost Containment and Cost Recovery: How to Minimize and Transfer Environmental and Toxic Tort Exposure," May 1999
Admitted to Practice
All California State Courts
United States Supreme Court
United States Court of Appeals, Ninth Circuit
United States District Courts, Central, Eastern and Northern Districts of California
United States District Court, Eastern District of Texas
Mediation
Panel Mediator, Kern County and Sacramento County Superior Courts
Strauss Institute for Dispute Resolution at Pepperdine University School of Law,
Mediating the Litigated Case, 2011
McGeorge School of Law, University of the Pacific, Mediation Executive Training, 2010
Academic Background
B.A. Brigham Young University, 1987 Magna cum laude
J.D. Brigham Young University, 1990 Cum laude
Award-winning member, National Moot Court Team (quarter-finalist at national finals)
Recipient, First Place Team Award, William & Mary Moot Court Competition Recipient
John Welch Writing Award
Member, Order of the Barristers
Member, Moot Court Board of Directors
Outside Activities
Mr. Adair is a recreational cyclist and runner and an occasional triathlete. He has completed numerous cycling centuries and double centuries, as well as the Furnace Creek 508 as a member of a four-man team. He has participated in many distance running events and particularly enjoys running trails in the Santa Monica and Santa Susana mountains.